Taiji & Daoist Practices to
A full system of Taiji & Meditation for Internal Development
You can begin with simple still meditation exercises, then gradually increase your ability to mantain the Inner concentration  while in motion. Step by step you can then bring it into your daily life
Register for a FREE video course
The Essential Inner Path courses available.
These and other complimentary or supportive courses can be found on 'Our Courses'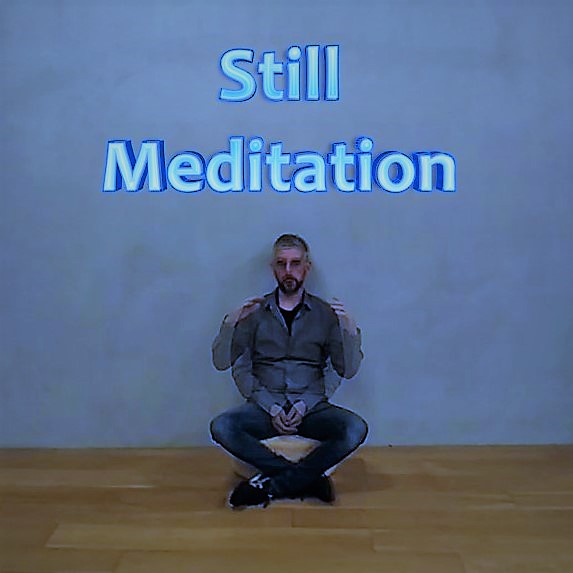 Meditation Course
on Daoist Tradition
A bit more about Taiji Stream and myself
Taiji Stream is the online ´affluent´ of GB Taiji. Initials of Guillem Bernadó, I started it in 2005 to spread the Inner knowledge I gradually integrated from my 18 years training under the guidance of my teacher Patrick Kelly. Our teachings flow from the traditional spiritual streams from Nile, Indus and Yellow River valley's (which are the Sufi, Hindu and Daoist lines of Spiritual knowledge). Taiji Stream is my attempt to condense  all this essential knowledge and practices, so anyone from anywhere in the World can enjoy it.
Besides the online Taiji resources, my commitment is to provide plenty of opportunities for people to practice and develop themselves. So it's time for a new project. Together with my life partner, we want to build The ThaiG Hub, a place where students and teachers can gather and practice together in a nice environment )the beautiful island of Koh Chang, in Thailand). You can see the full project by clicking on the button, and support it if you feel like so. It's quite a large project, so any help is really appreciated.
"Guillem's teaching is very precise, accurate, kind, and useful. Taijistream provides you with personal, individual comments on your movements and suggestions for improvement. He is always at our disposal to answer any questions. It is an excellent guidance that I can use to complement my training. His feedback helps me and encourages me with constant motivation in this Taiji adventure. I am ever so grateful."
"For those seeking genuine and authentic tools for inner refinement, i highly recommend both online classes and programs on Taiji Stream. As a Taiji practitioner myself, i have found the regular classes a great help over the last year, when physical classes were not available. Transmitting the essence and teachings of Taiji accurately is not an easy task, let alone online.However Guillem manages to relay his in-depth knowledge and experience to his students with ease. I appreciate how the structure follows a similar format to regular classes, and the consistent focus on a key topic in each class helps to deliver a similar sense of concentration that would come through a regular group training session. There is always a sense of coming away with something new and valuable to work on, and i appreciate the personal feedback each individual receives for their own training. His online programs are very well structured, precise and easy to follow. I find that the information offered is of value for any level of training. The step by step layout, makes this easy for beginners to follow, whilst the detailed breakdown of each movement in the course is highly useful for more advance practitioners who are working on refining their movements. Highly recommend!"
'Guillem has made a big effort to put a great deal of knowledge into the online platform of Taijistream. It is a resource that I recommend for all of my students, and one that I use as well, to continue to benefit from his knowledge and practice'
My view on Taiji is also like that. It is an intelligence about our body, emotion and how we are on the spiritual path. And all that in moving, inside and around us. We say 'ontwikkeling' in the Netherlands. That is unwinding your layers to get to know yourself, maybe the ego, and at the same time you learn. And as Patrick Kelly also says: You need good teachers who can explain it well. I think you do. It helps me a lot.
I want to thank you for the most important of all gifts, the gift of knowledge and understanding. Your online lessons have enabled me to continue improving and developing my practice in the absence of live classes in our lineage.